Trading locally for over 20 years.
A little bit about Aquarius Plumbing and Heating...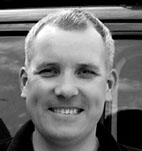 As a sole trader with over 20 years experience in the plumbing and heating industry, I run Aquarius Plumbing & Heating with pride and expertise. I specialise in small jobs, upgrades and powerflushing, and in the supply and fitting of Magnacleans.
All of our quotations are based on the philosophy of quality installations, with quality workmanship, using recognised market leading plumbing & heating materials only.
The majority of our work is gained through recommendation, as we believe that providing a more personal service that cares about you and your home, will ultimately be beneficial to us, and beneficial to you.
Aquarius Plumbing & Heating will always try their best to quote competitively,
whilst still delivering a "top job"!!
We are Gas Safe Registered
Aquarius Plumbing & Heating take gas safety seriously. Our engineers are on the Gas Safe Register and will have their official identity card when you ask to see it. Gas Safe Register is the official gas safety organisation in Great Britain. It replaced CORGI on 1st April 2009.
Gas Safe Register is responsible for the registration and regulation of gas engineers. Membership is mandatory for any company or engineer working with gas appliances.
If you would like to find out more about Gas Safe Register you can call 0800 408 5500 or visit the Gas Safe Register website.

Our company policy is we only supply and fit materials for our customers and do not supply labour only quotes for materials purchased by the public. As you will appreciate all materials supplied and fitted include a warranty supplied by Aquarius Plumbing, and this is part of a supply and fit service.
© Aquarius Plumbing & Heating | All Rights Reserved | Tel: 01252 515 084